Residential
Residential properties that benefit from our endeavors include single family homes, whether primary residences, vacation homes or rental units.
With just a phone call you can have Apple Creek's crews onsite to clear the walks and driveway of leaves and debris for your holiday party or get your yard ready for the summer season. 

Absent Property Owners
Is your family hunting cabin or residential rental property looking over grown & uninviting?  Just because your properties are in a rural area or only used occasionally doesn't mean they have to look overgrown and neglected.
Don't rely on your tenants to maintain the property. 
Apple Creek can keep things trim and tidy while staying within your budget.
Lawn & Landscape Care
Brush cutting

Container Planting

Lawn Care

Dethatching

Edging


Existing planting removal or relocation

Flower bed creation and maintenance

Line trimming


Mowing

Mulch & Topsoil delivery and spreading

Seasonal & Storm damage cleanups

Tree & Shrub pruning and trimming



Vegetable garden creation

Excavation and Grading
Drainage ditch installation & maintenance

Driveway & Soil grading

Footings

Grading and leveling for new outdoor living space

Shed base

Swale or culvert installation and maintenance

Hardscaping
Fire pit design & installation


Patio paver installation or repair

Stone & Retaining wall installation, rehabilitation and repair

Stone walkways or paths installed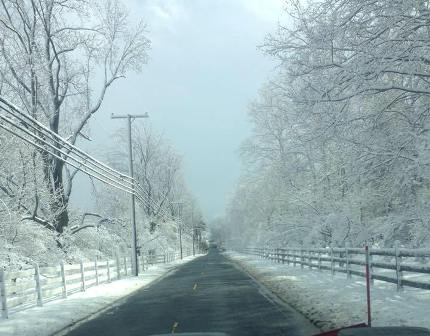 Tree Services
New tree installation

Tree removal

Tree trimming

Stump grinding

 
For a complete list of services provided by Apple Creek Landscaping please click here.

5/20/22 - Update


Our crews are booked  through the fall and we are not quoting new work at this time.